Home
About us
About us
The choice all-round painter
Veerman Volendam Schilders has been offering its painting services for clients in both the private and business sectors since 1988. Our services range from applying wallpaper and high-end wall finishing in your living room to the maintenance of windows, doors and door and window frames. Always expect a professional performance, inside and out.
Our team currently comprises over ten experienced employees, assisted by a flexible team of over twenty professional painters. We perform work including (routine) maintenance, whitewashing and colourwashing, scan wallpapering, spray painting and wood rot repair services for contractors, companies, property managers and owners' associations.
Personalised advice on colours
Veerman Volendam Schilders gives advice on choosing materials, effects and colours, which can be viewed on large panels in our showroom. We also have hand-painted samples that you can take home with you. Therefore we can always guarantee the highest possible quality and give extended warranty on our services.
Training
At Veerman Volendam Schilders we attribute high value to true craftsmanship and young talent. Our status as an Approved Work Placement Company contributes to the implementation of these values. By offering a wide range of courses and training, Veerman Volendam Schilders makes sure that its employees are always learning new things.
Area of work
Veerman Volendam Schilders mainly operates in Amsterdam and the surrounding areas, but our team of experienced and well-trained painters also know their way around Rotterdam, Utrecht, and even Den Helder, and have done so since 1988.
Contact us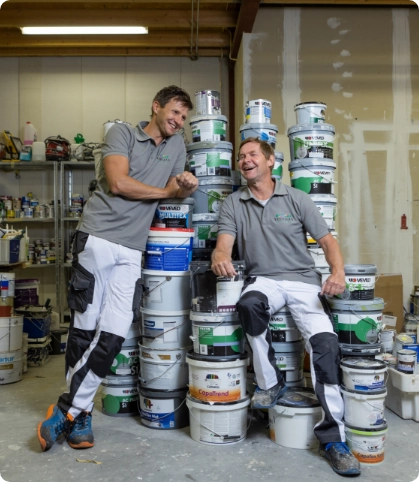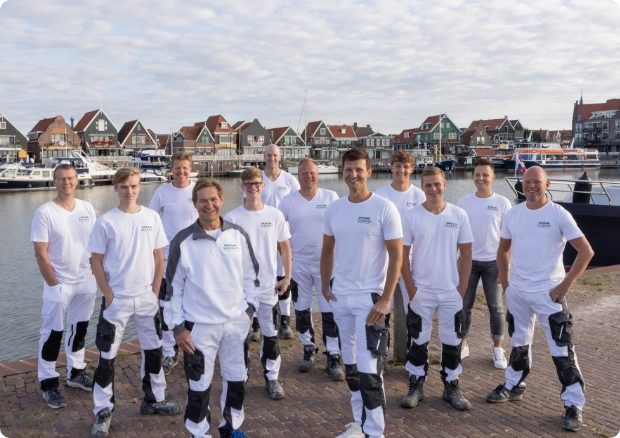 See all projects
More projects
Agreements are upheld, and if anything is unclear they are sure to ask. All in all, our cooperation was very pleasant.
Ruben Tijmens
Private individual from Bergen